The importance of acting as a citizen and financier for parity in the financial community
Why gender parity is key in corporate finance?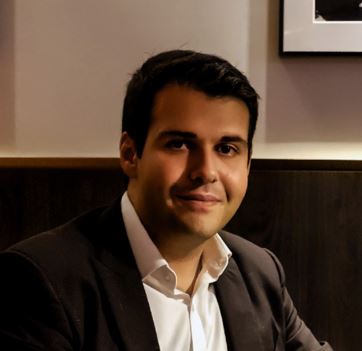 As a young senior associate and even more as a manager, I have committed myself and my team to promote women to succeed. In parallel to my professional activity, I am deeply involved in the association Level 20, a not-for-profit organization set up in 2015, to inspire more women to join and to succeed in the private equity industry.
Fewer women than men enter private equity and only a small proportion progress to take on leadership roles. We believe that increased participation by women, especially in leadership positions, will lead to improved and sustained investment performance. Many studies have shown a correlation between gender diversity in senior teams and higher returns on equity in quoted companies. We see no reason why private equity should be different. Our latest study with the British Private Equity and Venture Capital Association, completed in March 2021, shows 10% of senior investment roles are held by women compared to 6% in 2018.
Our aim is to increase the number of women in the industry, and we have set the target of 20% of senior roles to be held by women.
If you are interested in increasing gender diversity in corporate finance or more particularly in private equity, do not hesitate to contact me, I will always be at your disposal to help you develop your career in this direction.
And check out the Gender & Finance workshops organized by Prof. Longin and Prof. Santacreu-Vasut.

More about my background as an ESSEC Alumni
With more than 8 years of experience in the Private Equity / Transactions environment (Transaction Services, M&A advisory, private debt activities, growth capital, fund of funds) in Paris, Geneva and Johannesburg, I dedicate my time largely to the management and development of the Family Office La Fiduciaire de la Noria (Fontana Muñoz' Family).
Recently I launched Fontana & Cie, an advisory firm. I work with entrepreneurs, corporates and investment funds during their financial due-diligence phases (buy-side / sell-side). With over 130 competitive engagements in a wide range of sectors, I take a very proactive approach in advising our French and international clients.
Collaborated with cross-border and cross-functional teams in English, French and Spanish. Managed deal processes with investment banks, legal, tax and strategic advisors for mid-cap and large-cap transactions.
I am a graduate of ESSEC Business School and a chartered accountant ("expert-comptable" in French). I am also passionate about education, I oversee the development of the ESSEC Alumni Finance, Banque & Assurance professional club. More recently, I co-founded the new private school group WeiD to develop in France.
In September 2022, I am going to fulfil one of my dreams, teaching Corporate Finance at ESSEC Business School.