Gender & Finance presented at the Paris Financial Management Conference 2019
Gender & Finance recently participated to the Paris Financial Management Conference (PFMC-2019) that took place on 16-18 December 2019 at IPAG Business School in the breathtaking and enchanting Saint-Germain-des-Prés district of Paris. Thanks to the conference organizers Sabri Boubaker, Ephraim Clark and Duc Khuong Nguyen.
Gender Issues in Finance
Professor François Longin presented our paper Stock Market Reaction to Female CEO Appointments: Is the Market Gendered? which is based on a lab experiment using SimTrade trading simulations. Felix Von Meyerinck (University of St. Gallen, Switzerland) was the discussant of our paper and provided valuable comments. Thank you Felix!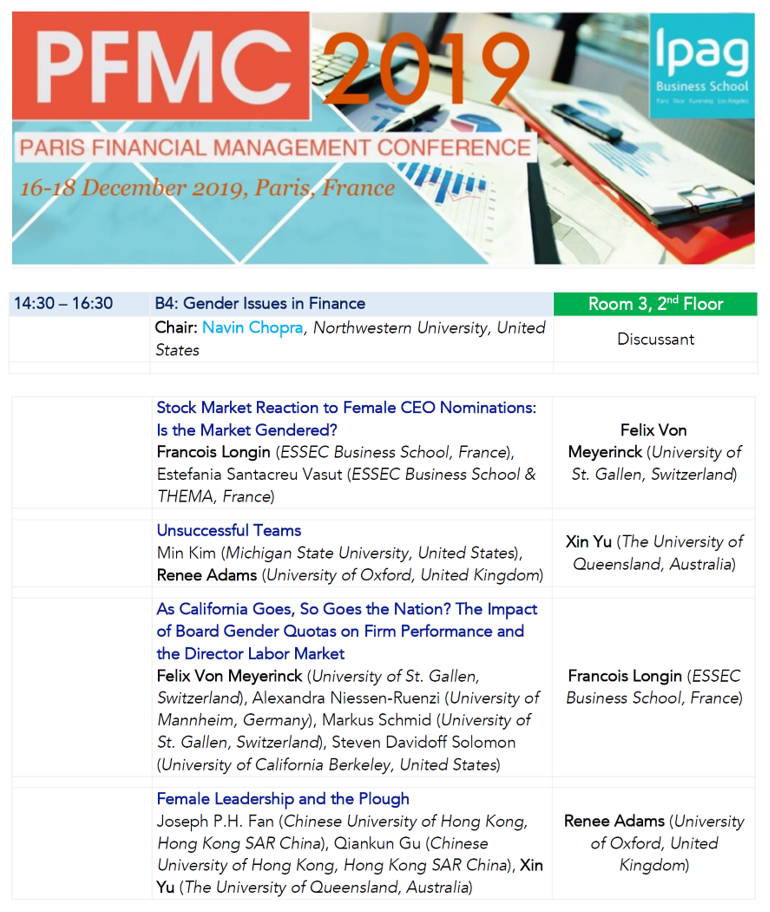 Renée Adams: keynote speaker of the conference
Participants at the conference were lucky to have Professor Renée Adams (Saïd Business School, University of Oxford) as a keynote speaker at the conference. Renée gave a talk about her favorite research field: boards. I really liked the way she presented with three questions: 1) How important I the topic of board in the literature? We had an overview of the "business of research" in the field with the evolution of the number of articles published in top journals, the number of citations; 2) What remains to be done? What does it take to do insightful work on board? We had a presentation of what we know and what we do not know about boards. The gender dimension – one of Renée favorite research theme – was presented as one of the main dimensions of future research on boards.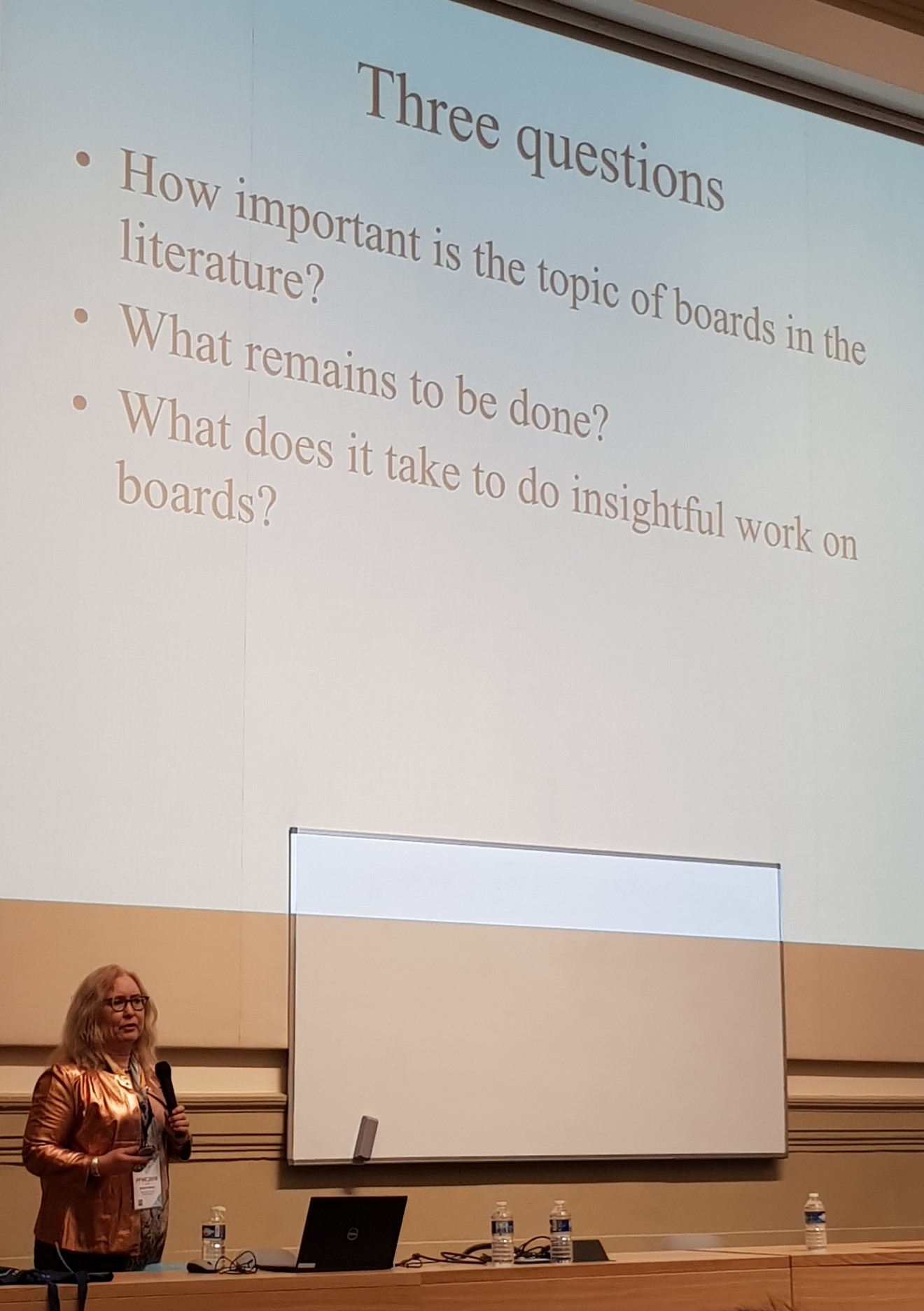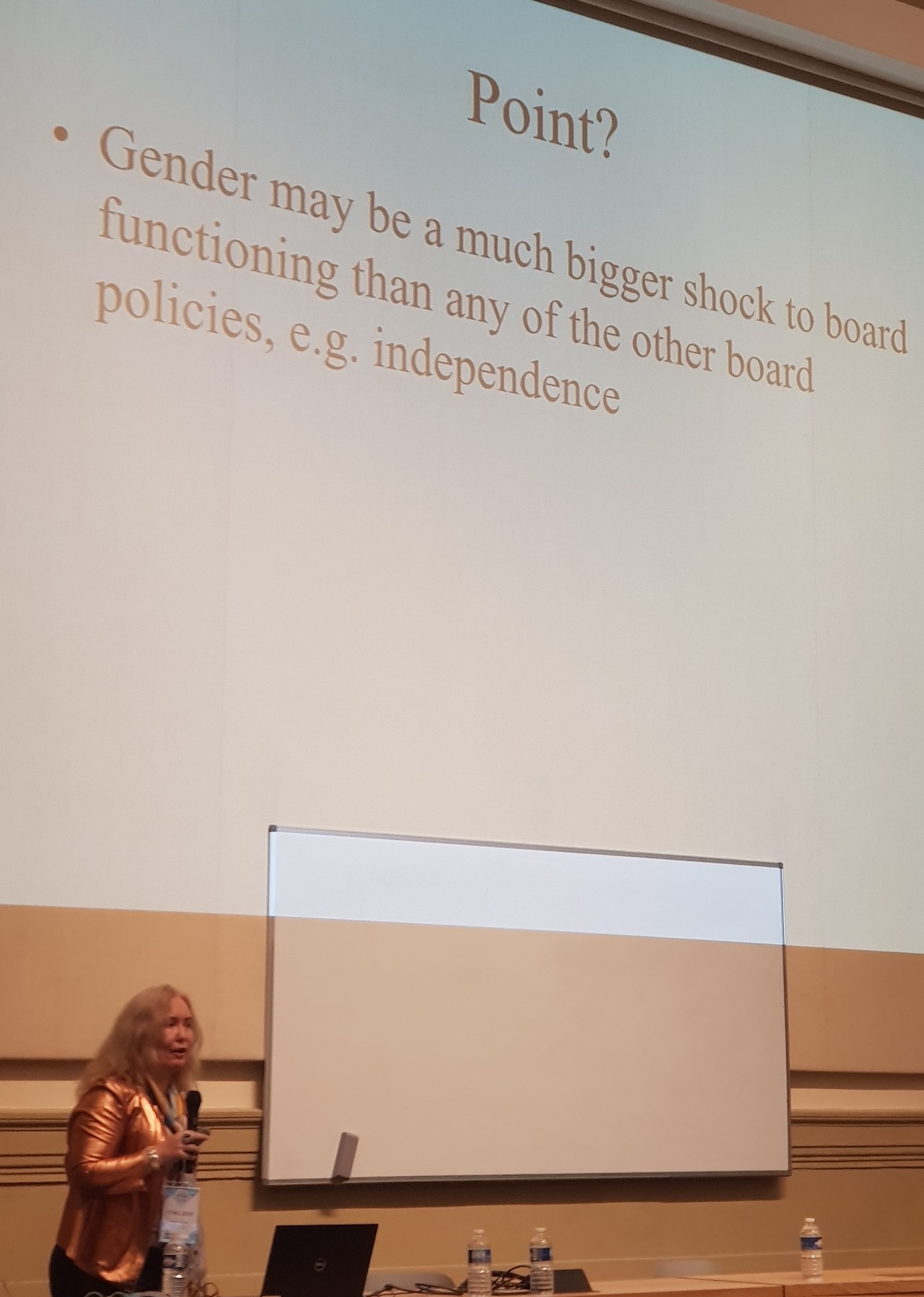 Slides of the presentation
You can download the slides of the presentation below.

Research paper
You can download the latest version of our research paper on SSRN.

Contact us for more information or for research collaborations!

Prof. François Longin and Prof. Santacreu-Vasut
ESSEC Business School