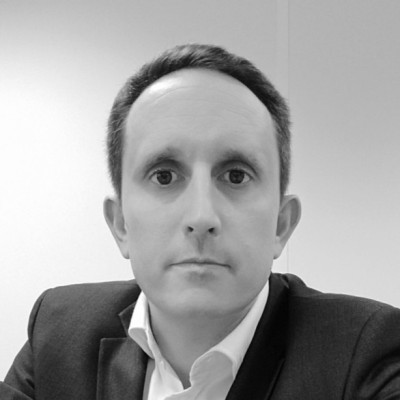 Dear readers,
I hope you are doing well despite the weird period. This morning, I thought about you telling me that some reading could keep you busy at home. So please find not one but two new portraits: #5 in the precedent article and #6 in this one.
Now, I'll tell you about my meeting with David Rideau who is Director Cash Equities Sales at the Champs-Elysées offices of HSBC!
Nice to meet you, David, I hope you are doing well! I'm here to speak with you about your career to help ESSEC students to know more about the finance world and especially about people who work there. So, please explain to us the daily life of a Director Cash Equities at HSBC.
Sure! As a Cash Equities Director at HSBC, I advise Equity fund managers on their investments choices. My clientele is mainly composed of institutional investors, ie. large French Equity fund managers. Using HSBC Equity Research, I advise HSBC's clients on their sector allocation ("top down"), as well as on their stock-picking strategy depending on their respective investment criteria. I am also involved in primary business, such as IPOs and capital increase for already listed companies. This business is highly competitive, thus the banks differentiate themselves through expertise on a few sectors and by the quality of their research. On that point, HSBC has the advantage to cover more than 1.900 stocks globally and to offer thematic research on Climate Change and ESG. Unlike some common stereotypes about the financial market jobs, I do not spend my days behind my screen. Indeed, I physically meet clients to discuss sector specific issues or during corporate roadshows. Besides, when I am mandated on an IPO, I support the management during its roadshow and thus meet the potential investors with them. In the future, I think competition will tighten because of tough regulation and fragmentation of the European banking industry, thus working in investment advisory will keep becoming more challenging over the years.
Indeed, difficult to temper this fragmentation in the Eurozone … So why did you choose such a challenging field, finance?
I did not think so much about my choice because I did enjoy my finance courses at San Jose State University. My initial interest was confirmed during my internship at Merrill Lynch (now part of Bank of America) in San Francisco. I appreciated the absence of routine and the adrenalin of the trading floor, where the mood highly relies on market trends. Since the financial crisis, I observe that the role of central banks has increased, thus working in financial markets now requires, more than in the past, to be able to analyse the potential impacts of macroeconomic policies. After my internship, I began at Détroyat Associés where I was in charge of the sales department. Then I worked for Portzamparc (now a subsidiary of BNP Paribas) as an equity sales focusing on French small (even micro) caps and seized the opportunity to work at HSBC in 2006 to broaden my coverage, in terms of listed companies (European) and clients (larger institutions).
Interesting because you had the opportunity to see two different kinds of portfolio! One last question, though, do you think there are still today only a few women on the floor?
Inappropriate behaviours are partly to blame here. Fortunately enough, those unacceptable behaviours are gone now. The other reason stems from the current downturn in financial market activity. Traditionally, these jobs are occupied mainly by men and with the small amount of new hiring, it cannot be easily changed. Thus, my advice for women interested in finance would be to go for it because the banks are looking to hire more women, thus they could have better opportunities. Indeed, at HSBC we are eager to promote greater gender equality across a number of areas including female leadership and talent pipeline.
To keep in minds for those interesting in working at HSBC! Thank you for your time David and your insights!
Now, April is not so far so as the next article. In between, take care of your family and stay at home to help the medical staff. I hope, you'll be fine. Thank you for reading me. Don't hesitate to write to me should you have any remark.
Portrait produced in March 2020 by Maude Culis-Féry, ESSEC Student and M&A Intern at BNP Paribas.
Next portrait
Stay tuned if you want to know more about Anne Tolmunen who is Portfolio Manager at Axa Investment Managers… Her portrait is coming soon.