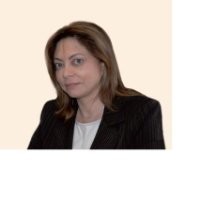 Dear readers,
I hope you are doing well despite the weird period. This morning, I thought about you telling me that some reading could keep you busy at home. So please find not one but two new portraits: #5 in this article and #6 in the following one.
First, let me introduce our guest: Nadia Annabi who is CFO at Cadence Voyage. Hi, Nadia! How are you?
Hello, fine. I'm glad to be here.
My pleasure! So, please, could you present yourself and tell us what is your current position?
Sure. As my latest experiences as a CFO, my current position at Cadence Voyages aims at ensuring the quality of the operational and financial management of our company. I am in charge of its good financial health. Concretely, I analyse expenses and operational process to find how to improve performance. The tourism industry is particularly thriving because of the sector's specificities such as the purchase of foreign currencies to boost margins and exchanges with international partners. Lastly, I supervise the activities of building, communicating and reviewing the budget as well as financial accounts.
It sounds like a highly technical job! What attracted you to finance in the first place?
I confess that at the beginning I was more attracted by "the glamourous" of marketing. But as I get more responsibilities in a highly competitive environment, I had to more and more focus on financial aspects and not only the operational ones. As "the glorious 30" were behind, it became increasingly relevant to manage costs to ensure the companies' resilience. I dislike pure accountability, but I became quickly passionate about cost management and new IT systems. Gathering key data to better understand the firm's activity, analysing the changes to reach better performance is highly enthusiastic! Over the past decade, finance has evolved a lot to become a prospective tool to measure performance depending on various assumptions. I also appreciate the fact-specific analysis requiring by financial analysing. It is easier to advocate a project in front of colleagues or boards with figures to strengthen your point of view.
Agreed! But I wonder how did you start your career in finance?
More by necessity than by interest in the first place! It became impossible to manage a company without defining a financial strategy and a prospective budget. Even today, I have to say that considering financial aspects don't prevent me to be involved in more operational issues such as day-to-day process and HR policies.
This depends on the place your work, I guess. Any advice for our readers?
Sure! You shouldn't be impressed by a world that still today is male-dominated. I am persuaded that it is evolving like in other areas, which were female deprived. Besides, you should be passionate and carefully choose the firm in which you'll work to thrive in your job. For instance, I have always worked in the services sector such as healthcare, accountability or tourism, which attracted me more than the industrial ones. Last but not least: Having fun while working!
Listen to your heart then! Thank you for according us some time, Nadia. Have a nice day! My dear readers, the next article is coming right away!
Portrait produced in March 2020 by Maude Culis-Féry, ESSEC Student and M&A Intern at BNP Paribas.
Next portrait
Stay tuned if you want to know more about David Rideau who is Director Cash Equities at HSBC… Her portrait is coming soon.